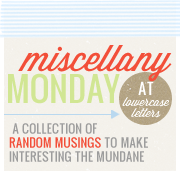 1.  The goal today is to make peach jam and freeze a bunch of peach slices with the bushel of them that I bought on Saturday.
 
I swear when peaches are in season and fresh, they are divine.  As in, I'm pretty sure we'll be able to eat them in heaven.  These peaches are fabulous.  I love freezing fresh produce in the summer and then pulling it out in the middle of winter and capturing the essence of summer all over again.  Wow, I would be a really lame food critic.  haha
2.  The only reason I can do all of this today is because my sister's friend offered to come over and help me watch Luke for two hours.  HI NICOLE! :)
3.  Speaking of my little boy, he took his first steps yesterday!  And do you want to know where I was?  In the car.  Chris called me and told me, and I bawled my eyes out.  I couldn't help it – I am home all day with this kid and he takes this major milestone without me?!  Thankfully, I did see him do it twice more yesterday afternoon.  Chris said not to worry, he'll make his first soccer goal when I'm there or something.  (Totally not the same honey but thanks for trying to make me feel better.)
4.  What is the deal with all the rain in Connecticut?!  I need sunshine!  I think it has rained 5 of the last 7 days we've been here.
5.  I watched Food Inc. last week, thanks to all of your suggestions.  Let's just say that if it's within my power, I'm never buying Tyson, Perdue, or Smithfield meat again.  Ew.  Even though I've read a ton of clean/whole eating books, nothing can really compare to seeing something with your own eyes.  I can't recommend this movie enough – odds are high your local library probably has it! 
Have a lovely, SUNNY day! :)
P.S. Tomorrow is my "blogiversary" so come back tomorrow night for a GIVEAWAY!
Image via The Pioneer Woman